THE SERVICES WE OFFER
Whole Home Inspection

An inspection of your new home using the latest tools and technology. Following my evaluation, I will compile my findings in an easy to read report, which will include detailed descriptions and high resolution digital photos.I encourage you to attend your inspection so that I can explain my process and answer all of your questions.

Thermal Imaging

Thermal imaging is an important part of our home inspection. With thermal imaging, we are able to find things that other inspectors may miss. We can find missing insulation, hiding inspects/pests, problems with the heating unit, damaging water leaks, and many other issues.

Wood Destroying Organism Inspection

A complete inspection for indications of infestation of wood destroying organisms that may exist in a building using a visual-only examination. Price discounted if bundles with home inspection.

Electromagnetic Field Testing

Buyer's awareness for electromagnetic fields and the presence of power lines or cell towers in the vicinity of their subject property has increased. Power transmission line, main distribution lines, step down transformers and flaws in the internal building wiring can cause high EMF levels in residential buildings.

Complete Mold Inspection

A non-invasive evaluation of the property for the presence of mold growth and conditions conducive to mold growth. Air samples and direct mold samples will be taken to identify and determine presence of mold.

Annual Maintenance Inspection

This inspection helps you understand and plan for the demands of maintaining your home properly. Some tasks are seasonal, while others require more frequent attention. I will identify any outstanding issues and educate you on what should be done to keep your home in top condition year round.

Commercial Inspections

Maximize your profit on your investment property or commercial building by getting a detailed inspection. Our inspection can help you determine what the property is worth, any additional costs, as well as future maintenance costs on the property.

Pre-Listing Inspection

Lighten the negotiation and justify the price you are asking. A pre-listing inspection will reveal problems ahead of time and allow you to fix them, remove inspection contingencies, and provide you with the ultimate marketing tool to sell your home!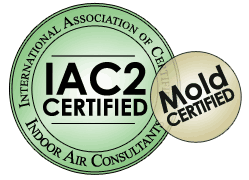 Lead Paint Testing

Approximately three-quarters of homes built before 1978 contain some lead paint. If properly maintained and managed it poses little risk to the occupant. If you are concerned, we are more than happy to test the paint and walk you through any protective measures to make your home a safe place for children.
Radon Measurement

Handy Home Inspections does not conduct radon measurement at this time. However, we are more than happy to set it up with a partnering business and have it conducted at the same time as your home inspection.
Call today for your custom quote!



7944 Fake Ave, Door 56 Wonderland, NYC 12347

+92452 241564 +92452 458564